About the Squad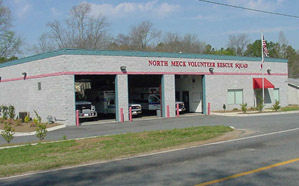 The North Mecklenburg Volunteer Rescue Squad is primarily a volunteer organization. We staff 2 part-time paid EMT/Rescue Technician's on duty 7 days a week 24 hours a day. Providing first responder EMS coverage and RESCUE services for the Huntersville fire district.
The squad currently operates two ALS quick response vehicles (2005 Chevrolet pickup and a 2012 Chevrolet Pickup), 2 Rescue (A Heavy Rescue and a Medium duty Rescue) Trucks, a marine unit, and an all terrain vehicle.
Members of the North Mecklenburg Volunteer Rescue Squad are trained in Advanced Life Support at the Emergency Medical Technician level. This level of training allows these providers to utilize specialized EMS skills such as advanced level assessments, the use of a semi-automatic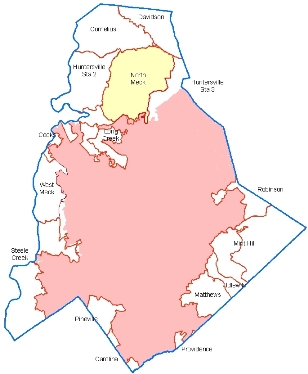 defibrillator and use of epinephrine auto-injectors. They can also assist patients with medications such as nitroglycerine and albuterol. These providers maintain their knowledge and skills by regular attendance to continuing education classes covering a broad spectrum of pre-hospital medical topics. Many squad members also serve as paramedics, EMTs and dispatchers with Mecklenburg EMS Agency (MEDIC), the county's paramedic transport service.
Members respond to calls from the station or from their homes or other locations in the response area after being activated by both "voice" paging (motorola minitor pager) and we use Active911 App that sends the call straight to a smartphone and this also gives the member mapping to the call.
From January 1 to December 31, 2015 North Meck Rescue answered 2,456 calls for service, more than any other EMS first responder agency in Mecklenburg County except for The Charlotte Fire Department which is the first responder for MEDIC in the city limits of Charlotte.
Last Modified August 22, 2016
© 2016 North Mecklenburg Volunteer Rescue Squad